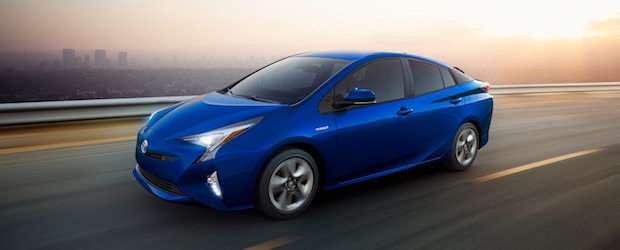 Looking for a capable vehicle that will get you where you need to go with minimal gas station stops? Toyota has always had a reputation for making reliable and long-lasting vehicles that deliver on giving the most bang for your buck--this also applies to the gas tank. As an innovator in fuel efficient vehicle technology, Toyota created the world's first mass-produced gasoline-electric hybrid car, the Prius. As a result, our team at our Toyota dealership near Peoria has some great suggestions to help pick out your ideal fuel efficient Toyota model.
Picking A Fuel Efficient Toyota Near Peoria
We are a straight-forward bunch who can be direct with you when it counts. When you want a car that offers great mileage for both city driving and highway driving, we have the insight to know when a model is worth the buy for an uninterrupted long journey. We especially recommend both the Prius family lineup for its legendary fuel saving abilities, and the Toyota RAV4 Hybrid for a well-rounded and efficient vehicle.
These Toyota hybrid vehicles will offer Peoria drivers a fun driving experience for less gas. The Prius lineup includes a variety of EPA estimates that are sure to please, with the original Prius model delivering up to 58 mpg city and 53 highway, and the Prius c yielding 48 mpg city and 43 mpg highway. Both models are great examples of the Prius lineup for their versatility in offering impressive cargo space as well as a smooth, quiet ride. The RAV4 Hybrid also impresses with up to 34 mpg city and 30 mpg highway. This model is one of few in its class that offers Electronic On-Demand All-Wheel Drive with intelligence, and it has a fun, sporty look and standard safety features that make this model a well-rounded choice.
For more information on the best Toyota models for mileage, contact us at Fort's Toyota of Pekin!