Pekin Winter Wonderland - Happy Holidays!


---
2014 Pekin Marigold Festival - Go Pack 87!
---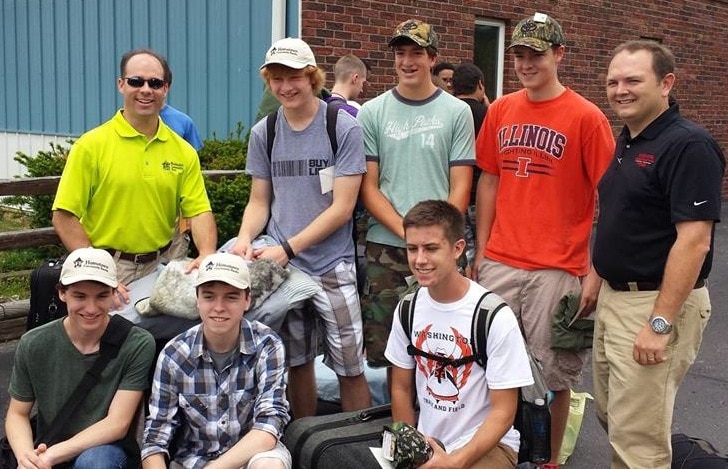 Proud Illinois Boys State Sponsor
Illinois Boys State is a week long event held June 7 - 14, 2014 at Eastern Illinois University in Charleston, Illinois. It is a simulated government program using Illinois government as a template, mirroring the structure of local, county and state governments.
Each sponsor awards a scholarship that covers tuition, room & board and round trip transportation to Eastern Illinois University in Charleston, Illinois. Without sponsors, the Boys State program would not be what it is today.




---
Always Happy To Help

Proud Sponsor of:
The Heart of Fun Horse Shows

Donated to the:

 


Christ Lutheran School Auction

Saint Mary's 2nd Annual Car Raffle

 


To Support the Food Pantry & Pre-K School

---
The Salvation Army of Pekin Donation Supports November Tornado Relief Efforts
Fort's Toyota of Pekin is happy to announce a donation of $5,000 to

 

The Salvation Army of Pekin, with a $5,000 matching grant from Toyota. We're proud to be a part of the Pekin community and to help our local neighbors.

 



The Salvation Army is at the service of Pekin in good times or bad. We are blessed to have an organization in our community that is ready to assist for any emergency, large or small.

 



We know this donation will go to good use with the current disaster relief that is ongoing.


---
St. Joseph School of Pekin Annual Fundraising Raffle
Fort's Toyota of Pekin is proud to donate a new 2012 Toyota Prius c for this year's annual fundraising raffle at St. Joseph School. All proceeds from this yearly raffle go to help with improvements and maintenance at the school and its mission to provide students with the finest Christian education possible.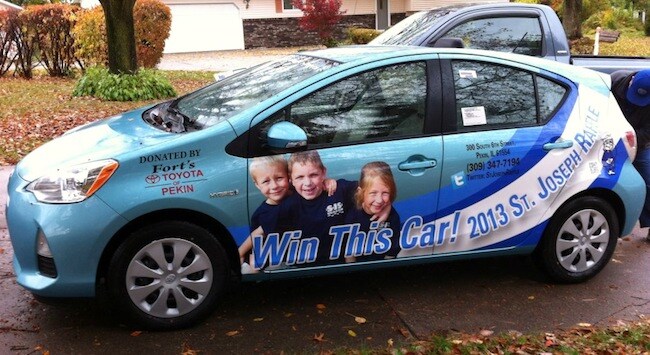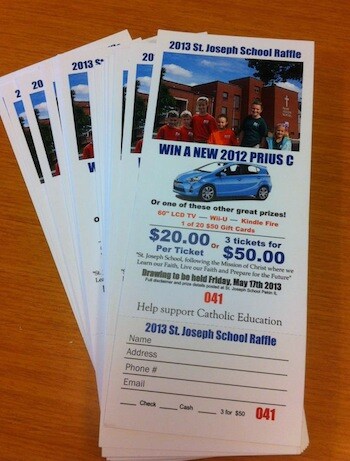 Our dealership is eager to help see our young people succeed, and wants to help St. Joseph School provide the very best for their students. Selling raffle tickets will help the school make needed repairs and add vital equipment that these children deserve for a complete education.
---
New Car Owners Event Welcomes Fort's Toyota of Pekin Customers
At Fort's Toyota of Pekin, we are eager to help our new car owners learn all about their recently purchased vehicles. We treated some of our new owners to a hot meal and good conversation all about their new cars!
---
 Honoring a Hero at 2nd Annual Lance Corporal R.J. Newton Memorial Fund & Benefit

We were happy to donate to the 2nd Annual R.J. Newton Memorial Fundraiser. Thanks to the collection of donations, two scholarship funds were set up at East Peoria High School. Donations were also sent to the Wounded Warrior Project, Horses for Healing Veterans of IL, IL Patriot Guard Fallen Heroes Traveling Memorial Wall, and Larry Eckhardt "The Flag Guy," all in the memory of R.J.
The benefit included a motorcycle poker run at noon, as well as a meal, live band, a live and silent auction, a 50-50 drawing, and door prizes.
---
Supported the St. Joseph School of Pekin's Girls XC team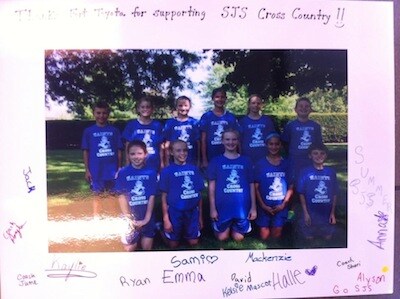 Fort's Toyota of Pekin frequently teams up with St. Joseph School to benefit the hardworking students that attend classes there. We were proud to support the girls Cross Country team, and are always looking for ways to help improve the lives of those in the community.
---
Customer Appreciation Day: June 14, 2012
Our customers are incredibly important to us. As a way to show how grateful we are for your continued loyalty, we offered a fun-filled day that included a complimentary lunch as well as great sales and service prices. We look forward to more exciting days like this in the future!

 
---
Proud Sponsor of Salvation Army of Pekin's Boy Scout Charter - Pack 87
Our staff is proud to sponsor and support the Salvation Army of Pekin's Boy Scout Pack 87. We are dedicated to helping the young in our community grow and learn through organizations that encourage leadership and friendship like the Boy Scouts.